Living creatures, constantly evolving, that have captured a moment in time in a specific place.
Perliss wines range across a spectrum from white to orange to red, and in varying proportions of terracotta and oak. The varietals are unblended, allowing for pure and sometimes surprising expressions.
The Ravens Cabernet Sauvignon
100% Cabernet Sauvignon from our estate vineyard, The RAVENS. Yields are kept down and farmed organically to achieve the best expression of the fruit. The grapes are hand-harvested then naturally fermented with the vineyard's indigenous yeast.
The wine is aged for over 20 months in Tuscan terracotta amphora and French oak barrels made by small-production coopers. It is bottled unfiltered and unfined. Beautiful aromatics, elegant structure, and fantastic length characterize this Cabernet of great aging potential.
Bottles are hand-dipped in a soft wax, whose color recalls the bark of the beloved Manzanita plants that characterize our Calistoga landscape.
Pearl of the Ravens Amphora-Aged Cabernet Sauvignon
Whereas The RAVENS is comprised of wine aged 80% in oak and 20% in clay, PEARL of the RAVENS flips that ratio, placing the pure virtues of crafting in terracotta in the forefront, and relegating the oak to a supporting role.

PEARL of the RAVENS strikes the perfect balance between richness and luminosity. Brightness courses through the dark fruit and earthy notes. The wine has ideal weight, fine tannins, and a beautiful, lingering finish.

Surprisingly smooth in its youth, the tannins innate to our wine benefit from aging and promise a long drinking window. This sleek expression of Cabernet Sauvignon will gain in complexity and depth over time.

Corvus Pacificum Amphora-Aged Roman Seawater Blend
Inspired by the past, CORVUS PACIFICUM revives an Ancient Roman recipe in which 1% seawater was blended into 99% wine. The objective for the Romans was probably two-fold - to both preserve the wine and to accentuate its taste, as salt does to food. The resulting amplification of flavor and structure is striking.

Seawater was harvested from the frigid currents of the Pacific Ocean as they enter the San Francisco Bay. The blending wine is PEARL of the RAVENS, our estate Cabernet Sauvignon that has been fermented and aged in terracotta amphorae, vessels similar to those employed by the Ancient Romans for their wine production.
We embarked on this maritime exploration out of pure curiosity and were delighted by the results. At the blending session, winemaker Aaron Pott found the trace of seawater added an aromatic boost, broadened the "wonderfully supple" mid-palate, and softened the wine.
While Corvus is Latin for raven, Pacificum alludes to both the water's source and to the serenity this wine will evoke when shared with good company.
We invite you to taste this unique and historical expression of Cabernet Sauvignon, made in extremely limited quantity - 35 cases produced.
Snakeskin Skin-contact Sémillon
The SERPENTS grapes, treated as if they were red. I.e., rather than the light and fast processing that most white grapes undergo, the whole clusters are punched down and left macerating on its skins, seeds, and stems for about two months in Tuscan terracotta amphora, then aged another 14 months.
The resulting animal that emerges, although related to its white counterpart, has entirely different aromatics, tannin structure, and, of course, color - a shimmering amber hue. As this wine is The SERPENTS, but with extended skin contact, it's naturally called SNAKESKIN.

SNAKESKIN bucks preconceptions of what to expect from white grapes, offering notes of tea, toasted almond, apricot, and jasmine. This is a fascinating food wine, sure to inspire unprecedented pairings.
The Serpents Sémillon
100% Sémillon sourced from The Bavarian Lion vineyard in Knights Valley. This native Bordeaux grape is used to make iconic Sauternes dessert wines. Here in its dry form, the wine is opulent and layered while maintaining bright liveliness and snake-like length.
The Serpents has excellent aging potential - notes of honey and beeswax will bloom over time as the wine develops its complexity. The grapes were hand-harvested and naturally fermented with the vineyard's indigenous yeasts, then aged for 16 months in Tuscan terra-cotta amphora and neutral French oak barrels. The finished wine was bottled unfiltered and hand-dipped in beeswax.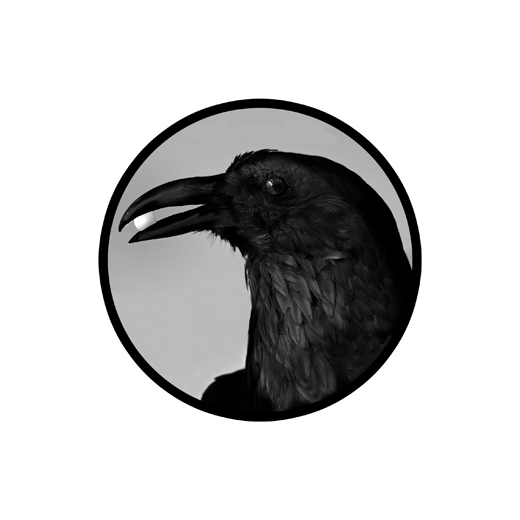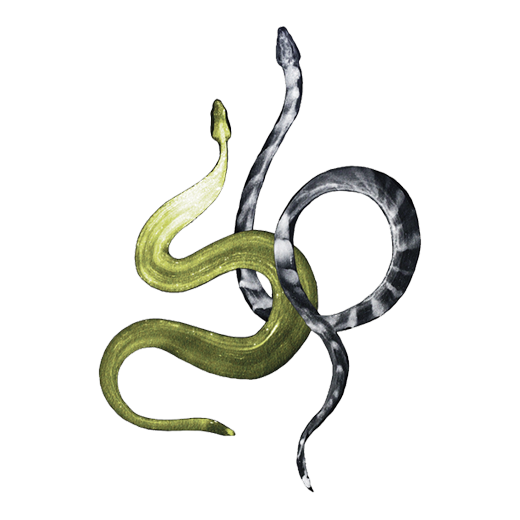 Enjoy our limited-production wines
Please choose a path...
Membership guarantees an Allocation of our limited-production wines. Space is limited.
Join the Conspiracy
Receive updates and notifications of releases. Allocations are first-come, first-served.
Join our Mailing List